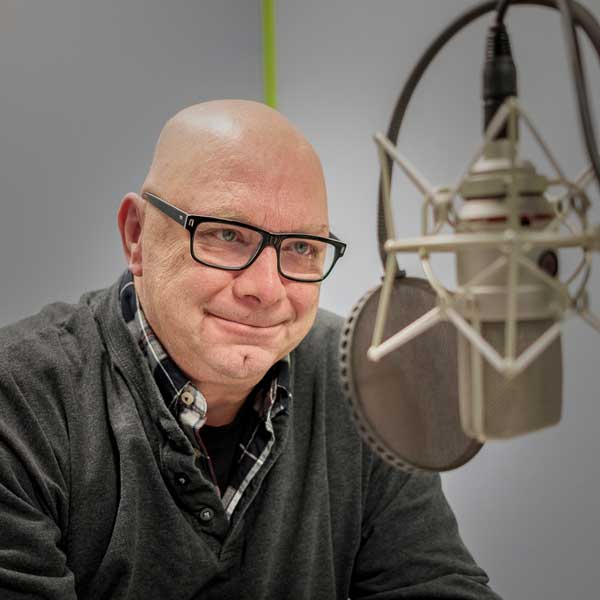 Hello, my name is Mark Rossman and welcome to my website. Ever since I received a tape recorder and microphone for my 10th birthday I had the dream of becoming a voice artist. I spent hours on end playing with the thing, hamming it up, and mimicking professionals on radio and TV. From that moment on my passion for the job of voice artist evolved and I knew then that I wanted to be a part of this exciting industry. Now, I'm not only still passionate about voice work, but I've also acquired considerable experience in the business.
I was fortunate that the college I attended had a radio station. As a communications major I quickly slid into an announcer's position that helped me fine-tune my microphone skills. Several radio station and post-production house gigs later, I knew I was destined for a career in front of, or better said, behind the mic.
Currently based in Cologne, Germany I am available for trailers, commercials, promos, narration, audio books, e-learning projects, podcasts, character voices for animation and computer games, corporate and image videos, telephone messages, audio-video guides, even complicated instruction manuals and, of course, your next project.
If you need a professional voice for your project simply contact me at my email address: mark@distinctivevoice.com or by telephone.
If you can't reach me immediately, I am probably in the studio. Studio technicians hate it when I leave my cellphone on.
To get a taste of my work, check out some of my voice samples and video links on this website.